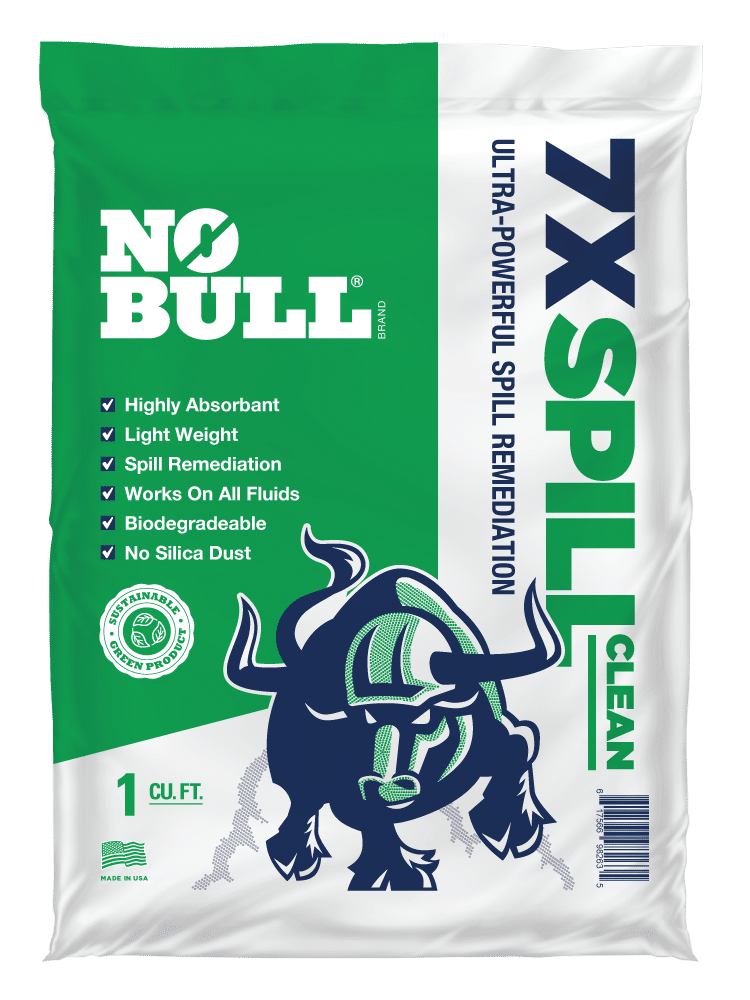 NO-BULL® 7x SPILLCLEAN is proven to be SEVEN TIMES more absorbent than clay-based absorbents.  That means 1 pound of 7x SPILL CLEAN will absorb more than 5 pounds of oil.
7x spill clean FOR Industrial & Emergency spill response Applications
Are you ready to cut the bull?
Find our how No-Bull is a better option of superior absorbent products!